Newsletters
WANT TO KNOW THE SECRET TO WORKING SMARTER? It's not some magic pill or new app. It's so simple, it's often ignored, and yours truly struggles with making this happen, even though I know better! The answer? SLEEP! When you get enough good, quality sleep, you're doing your body the biggest favor ever. During sleep is when your body heals, when your brain flushes toxins, and so much more. But, taking sleep medications should not be your first solution, in my humble opinion. Research has shown harmful side-effects from long-term use. Always consult with your doctor before going off meds or when you want to try something new, but I hope that you'll consider natural solutions, such as essential oils, meditation, etc. Before I knew better, I was on a prescription that worked and thought I didn't have any otjher option because I had first tried EVERYTHING over the counter and nothing helped. But since I discovered essential oils, especially Cedarwood and Vitiver that calm the brain, along with developing a nighttime routine, I am happy to say I don't worry now if I will fall asleep. I'm still tweaking the recipe of oils/routine, but so happy to be off the medication.
Labor Day honors the American labor movement and the contributions that workers have made to the strength, prosperity, laws and well-being of the country. With all the turmoil going on in the United States and around the world, my wish is that we take some time on this holiday to honor the progress we've made as a country, and continue to move forward and strive for constant improvement for all.
To help you work smarter, not harder, by getting better sleep, check out the recipe that I use to calm my "racing brain." Just remember, we're all uniquely made, and you may require different oils. I'm happy to help you figure out YOUR blend. Email me for more information or find me on Facebook.
Be sure and enter my raffle below by sharing what keeps you up at night! And like my
Hope Essential, LLC
Facebook business page for information on how essential oils can help with other health concerns and also get updates on classes, events and giveaways!
I HOPE THIS DIFFUSER BLEND IS AS LIFECHANGING FOR YOU AS IT HAS BEEN FOR ME!
Finding Joy in Your Darkest Moments

Joy Bombs are everywhere! We just need to train ourselves to look for them. I struggle with this mindset, and this book helped me understand a little better.
BLOOD SUGAR LEVELS AND ESSENTIAL OILS

SLEEP MATTERS! Many people who struggle with unbalanced blood sugar levels also deal with poor metabolism, weak immune system and blood pressure issues. CHRONIC SLEEP LOSS CONTRIBUTES TO ALL OF THESE ISSUES. Another synthetic medication isn't the answer. Essential oils are natural, so your body knows what to do with them! You can learn more about these oils

here

.
UPCOMING EVENTS FOR HOPE ESSENTIAL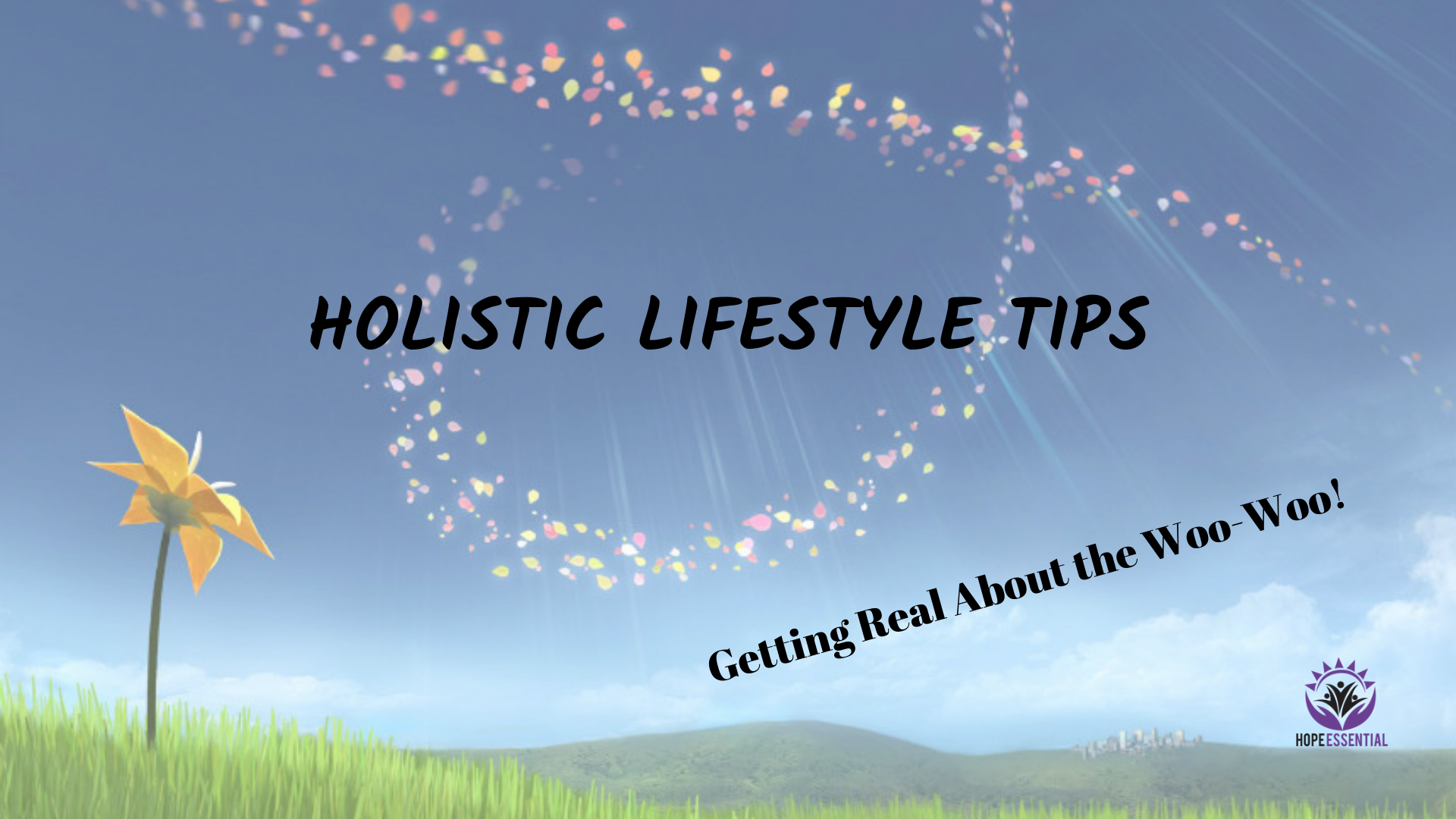 SOMETHING NEW! Facebook Live Event!
Holistic Lifestyle Tips--Getting Real About the Woo-Woo!
Every Wednesday 9:00pm-9:10pm
THERE IS HOPE FOR A QUALITY OF LIFE AS YOU AGE, but only if you open your mind to a different, whole body approach instead of treating symptoms. I have embraced a holistic approach to wellness for over 20 years and would love to share what I've learned on my journey. Are you ready?!
FemCity Johnson City Collective Event
Tues., September 17, 11:30-1
Rock's Wood Fired Pizza
3119 Bristol Hwy., Johnson City

ARE YOU A FEMAILE BUSINESS OWNER IN THE TRI-CITIES?
FemCity is a place for women in business to come together in support of each other. And it's happening right here, in our own community. I am honored to co-lead this new group and invite you to be a part of it!
Farmer & Chef Food Tasting Fundraiser
Thurs., Sept. 19 6pm
Blackthorn Club
1501 Ridges Club Dr., Jonesborough

Join me in supporting a major fundraiser for Second Harvest Food Bank of NE Tennessee. The Farmer & Chef pairs local chefs with local farmers to provide a unique culinary experience. In addition to delicious food guests will enjoy music by Bary Jolly who performs a Jimmy Buffet style of music, a silent auction, and wine. Hope Essential will be there as a volunteer--be sure and say "hi!"
Tri-Cities Oily Family doTERRA Global Convention Recap
Sun., Sept. 22 2p-4pm
Holiday Inn Johnson City


101 W Springbrook Dr, Johnson City

It's been announced doTERRA will debut 13 new products at convention!!!! Come learn all about them at this workshop. Bring friends! We'll have snacks and prizes! Check my business page for more details as we get closer to the date!

BRAIN HEALTH
Thurs., Sept. 26 2p-4pm
Kingsport Renaissance Center 1st floor
1200 E. Center St.. Kingsport

Free program for seniors. We gather to share information and support one another!

GET EMPOWERED With ESSENTIAL OILS--Make & Take Party
Tues., Sept. 24 6:30p-7:30p
Advocate Integrated Medicine
215 E. Watauga Ave. #100
Johnson City

Are you curious about what you can do to ensure that you have a quality of life as you age? Limiting the chemicals that you put on and in your body is a simple, EASY and affordable step. Come discover how natural solutions can empower you! In honor of the first event at our new location for workshops, your first roller bottle is free. $5.00 for additional roller bottles.
doTERRA SEPTEMBER PROMOTIONS
SAVE 10% on

Thyme Essential Oil

all month long. (This oil is full of antioxidants and provides powerful immune support when taken internally. Thyme buys you more time.)

FREE Product of the Month:

Rosemary Essential Oil

when you place an LRP order of 125PV before the 15th (this oil will help you be ready—ready for mornings, ready for rainy days, ready to be calm, ready to be cool.)

Until September 28:

LEVEL UP YOUR REWARDS--JUMP TO 20%!

Simply place a Loyalty Rewards Program order with at least 150pv and start getting 20% back in reward points in October!!!!!
doTERRA 2019 Global Convention Sept. 10-13

I am so excited about attending my fourth doTERRA convention! As I did the years before, I registered for this before the last one was over. I am always so impressed with the speakers--their passion for providing the best oils/products possible--and their true desire to help others. doTERRA's mission goes far beyond being financially successful in that their intent is to lift others along the way. I'm proud to be a part of this company, which provides me the opportunity to help others, one drop at a time. Be sure and watch for my

Facebook

posts afterward to get the scoop on their new products!
Medical/Health Disclaimer—By law, I am required to say: This information is not intended to cure, diagnose, prevent or treat medical conditions, nor is it a substitute for the product user's guide. Please consult with a physician before beginning this or any other new health care program. These statements have not been evaluated by the FDA and are for informational purposes only.
© 2019 Hope Essential, LLC