"

HAPPY HALLOWEEN!
Although
I'm not sure how the holiday will unfold, with all ot the necessary social distancing. The past nine nine months have for sure made us more creative--a silver lining? Even back when my kids were little, it was common to go through the "loot" before letting the kids eat their candy to check for anything that looked suspicious, maybe partially wrapped or, heaven forbid, something not store bought. I remember when homemade treats were the most sought after. I guess that means I really am old!
Whatever this Halloween ends up looking like, safety first, always.
And don't forget, essential oils are amazing tools to help you navigate all the often stressful changes! I do FREE wellness consultations. You can see my calendar here and choose a day/time that's convenient for you.

Be sure and enter my raffle for a free sample of Clove Essential Oil by sharing a favorite Halloween memory! Perfect oil for the recipe below!
Also, like my Hope Essential, LLC Facebook business page
for information on how essential oils can help with other health concerns and get updates on classes, events and giveaways!
BLOOD SUGAR LEVELS AND ESSENTIAL OILS

THERE IS HOPE! Because we are all uniquely made, one medication, one essential oil isn't the answer for every individual. We need to be patient in trying different things, yet tenacious about finding what works. ALWAYS consult with your doctor before trying anything new. Good results with natural solutions like DigestZen TerraZyme Digestive Enzyme Complex may bring down your numbers which will require altering your medications. The good news is that essential oils are natural, so your body knows what to do with them! You can learn more about these oils here.

Be sure and visit my

website

for more ways to improve your health!
FemCity Johnson City Collective Event
Tues.,October 20,

12:00-1:30 * Please note new time!




Johnson City location provided upon registration.

ARE YOU A FEMALE BUSINESS OWNER IN THE TRI-CITIES?

FemCity is a place for women in business to come together in support of each other. And it's happening right here, in our own community. I am honored to lead this mastermind group with a global reach and invite you to be a part of it! Your first visit is

FREE

with a

30

day free membership!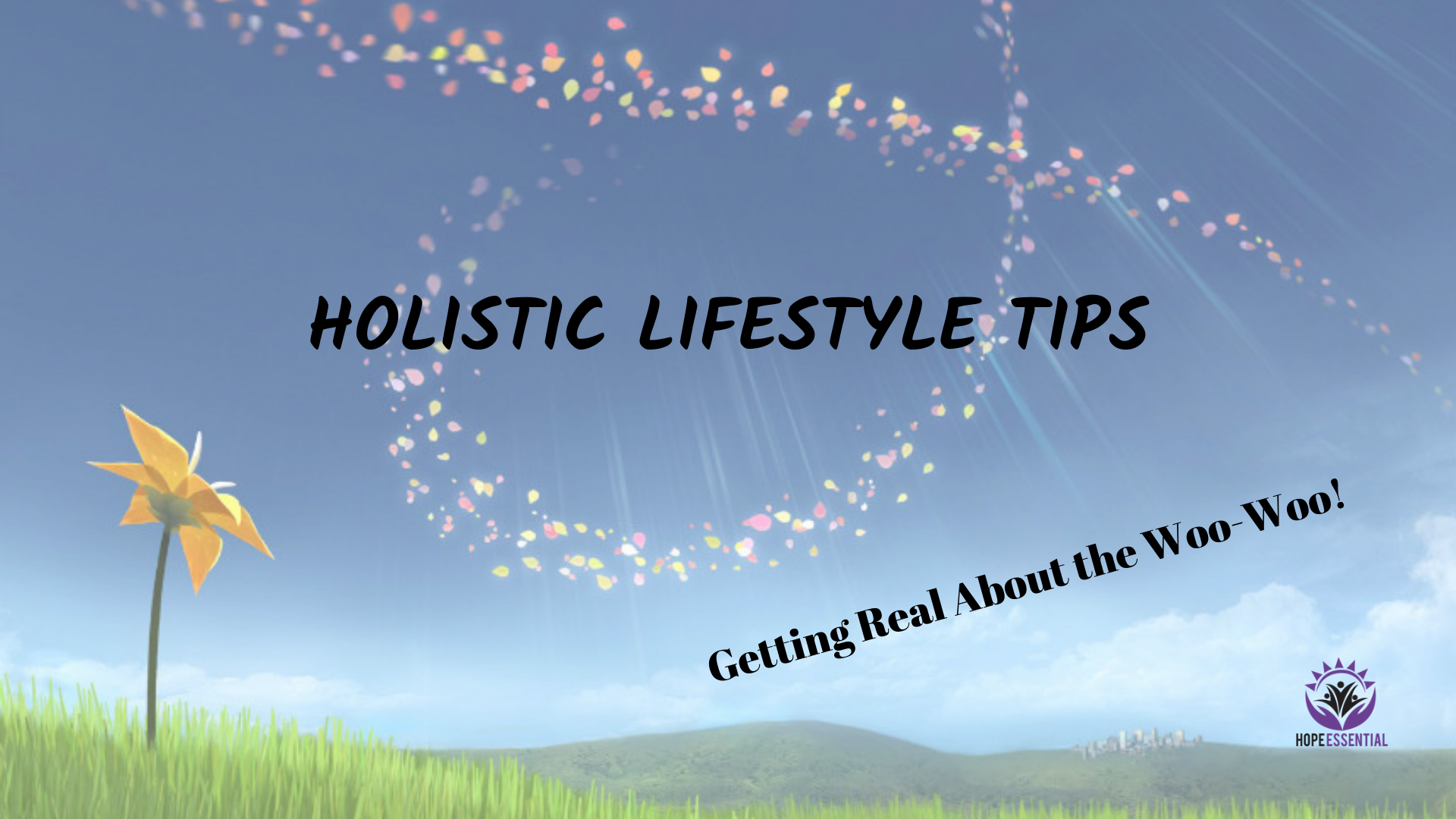 Facebook Live Event!
Holistic Lifestyle Tips--Getting Real About the Woo-Woo!
Every Wednesday 9:00pm-9:10pm
THERE IS HOPE FOR A QUALITY OF LIFE AS YOU AGE, but the odds will be more in your favor, in my humble opinion, if you open your mind to a different, whole body approach instead of treating symptoms. I have embraced a holistic approach to wellness for over 25 years and would love to share what I've learned on my journey.
I am 62, genetically pre-disposed to diabetes, and yet I am not on ANY daily prescriptions or OTC
. Are you ready for positve change?!
SOMETHING NEW! I am now interviewing various holistic practitioners during the Facebook Live!! You won't want to miss this!
ESSENTIAL OILS MADE EASY
Thurs., October 8 6:30pm-7:30pm
ZOOM Workshop

I am so excited to announce we have a monthly online class for those who have sampled the oils, had a great experience and want to know more, or you know very little and are curious! Either way, if you are not already a doTERRA Wholesale Customer and would like to take advantage of this class, just email me for details. IF YOU RSVP BY TUES., 9/29, I'LL MAIL SAMPLES TO YOU FOR THIS INTERACTIVE CLASS!!

doTERRA CONVENTION RECAP PARTY


Thurs., October 15 6:30pm-8:00pm
Downtown Sweet
101 E Main St, Jonesborough

Convention is always so exciting, but it's just the beginning! Come see many of the new products announced at convention. Learn about the new Healing Hands initiative and so much more! YOU DO NOT HAVE TO BE A WHOLESALE CUSTOMER TO ATTEND! Special treats and giveaways! SPACE IS LIMITED SO RSVP NOW!

MANAGING STRESS with ESSENTIAL OILS
Tue., October 20 7pm


Zoom Workshop

Join essential oil and wellness expert, Becky Russell, as she shares how we can manage stress with essential oils.
Be sure to register by Mon.,10/12 to receive samples to go along with this virtual class!
ESSENTIAL OILS MADE EASY--DIY Roller Bottle Blends!
Thurs., October 22 6:30pm-7:30pm
Legendary Massage
117 Wexler St., Kingsport

We are so excited to host an IN PERSON essential oils workshop! (the meeting space is large enough to ensure social distancing.) If you've already had a great experience with essential oils and want to know more, or you know very little and are curious, come join us! You'll also have the option to make roller bottle blends for $5 each! This is an interactive workshop, so come prepared to have FUN! Bring friends!

BALANCING BLOOD SUGAR, NATURALLY
Thurs., NOVEMBER 5, 6:30pm-7:30pm


Zoom workshop

REGISTER BY 10/26 TO RECEIVE FREE ESSENTIAL OIL SAMPLES! Unbalanced blood sugar levels can lead to a multitude of health issues. Medications often come with the price of serious side effects. Discover how essential oils can help!
Once you RSVP, I will contact you for your address and mail you the samples for the class. This is going to be so much fun!
doTERRA BUSINESS MADE EASY
Thurs., October 15, 7pm-8pm


Zoom Workshop

If you are considering adding another stream of income, or maybe you're looking for purpose, or both. If you're open to a natural solutions lifestyle and you LOVE helping people, consider attending this online class to see if doTERRA might be a good fit for you. You do NOT have to be an existing wholesale customer to attend. NO pressure to make a decision about the products or business, just education so that you can make an informed decision. My team has created an amazing community of "oilers" and if you think this might be your tribe, check us out!
SAVE 15% on Rose Touch

:

Rose Touch can be applied throughout the day to uplift your mood or as a part of your skin care routine to promote a healthy complexion.
FREE Product of the Month:

Clove Essential Oil

: Known for its ability to cleanse teeth and gums, Clove is also a stimulating and energizing oil that produces a warm, woody aroma. Free, when you place an order of 125pv before the Oct. 15!
SPECIAL PROMOTION: Spend 200 pv in October and get digestzen softgels, peppermint, tamer, AND calmer all for free!! Need digestive support? Then you need these products!
Medical/Health Disclaimer—By law, I am required to say: This information is not intended to cure, diagnose, prevent or treat medical conditions, nor is it a substitute for the product user's guide. Please consult with a physician before beginning this or any other new health care program. These statements have not been evaluated by the FDA and are for informational purposes only.
© 2020 Hope Essential, LLC