"

HAPPY THANKSGIVING!

Are you a pessimist or an optimist? It's sometimes easy to forget that we have a choice about our attitude, no matter what we're facing. I am so grateful for my essential oils that help support my emotional wellness. Whatever I need--grounded, uplifted, inspired, courage, hope. energy, etc.--there's an oil for that!
For the past nine months, In the midst of frustration, sadness. disappointment, loss of "normal" and fear, there has also been an opportunity to get aligned with what is most important to me. I realized that I had been doing some things out of obligation instead of joy. I had fallen into a pattern of chronic busyness that left me exhausted and unfocused on what really mattered. I had time to be STILL. That's really difficult for me. How about you? Sometimes what we resist, that's what we need the most. I am now scheduling more stillness in my day (still a challenge, but I'm getting there!)
I would love to hear your "silver linings" during this challenging time. And also your Thanksgiving memories!
And don't forget, I offer FREE wellness consultations! You can see my calendar
here
and choose a day/time that's convenient for you.

Be sure and enter my raffle for a free sample of Terrazyme Digestive Enzyme by sharing your favorite Thanksgiving dish! If you're looking for a healthier twist on a favorite, check the recipe below!
Also, like my
Hope Essential, LLC
Facebook business page
for information on how essential oils can help with other health concerns and get updates on classes, events and giveaways!
GIFTS OF THE SPIRIT

Many of us talk about the spirit of the Christmas season, but do we "walk the walk?" Dare to be different and meaningful. And shop local small businesses when possible!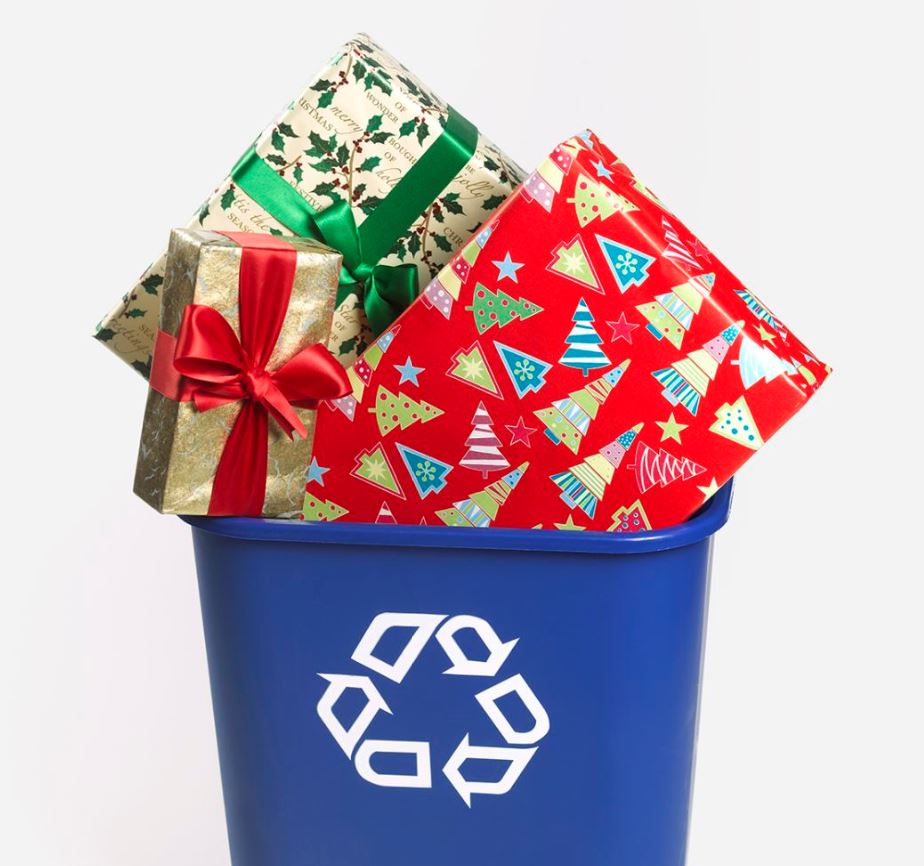 A REMINDER TO TAKE CARE OF OUR PLANET, TOO, WITH THE GIFT OF USING RECYLABLE WRAPPINGS/CARDS FOR THE HOLIDAYS (AND EVERY DAY!)
Most wrapping paper can be recycled, and even leaving a little tape on there is OK, according to recycling experts. Just be sure to put paper/cards with glitter, velvet flocking, or metal in the regular trash. Even better--don't buy it!!!!
BLOOD SUGAR LEVELS AND ESSENTIAL OILS

ARE YOU SLEEP DEPRIVED?

Chronic sleep deprivation is one of the most overlooked details when considering overall health, especially regarding blood sugar levels. It's even being linked to Alzheimer's. Essential oils can help you in your search for better and more sleep. ALWAYS consult with your doctor before using the oils--the positive effects may require a change in the dose of one or more medications.The good news is that essential oils are natural, so your body knows what to do with them! You can learn more about these oils here.
FemCity Johnson City Collective Event
Tues., November 17

12:00-1:30




Johnson City location provided upon registration.

ARE YOU A FEMALE BUSINESS OWNER IN THE TRI-CITIES?

FemCity is a place for women in business to come together in support of each other. And it's happening right here, in our own community. I am honored to lead this mastermind group with a global reach and invite you to be a part of it! Your first visit is

FREE

with a

30

day free membership!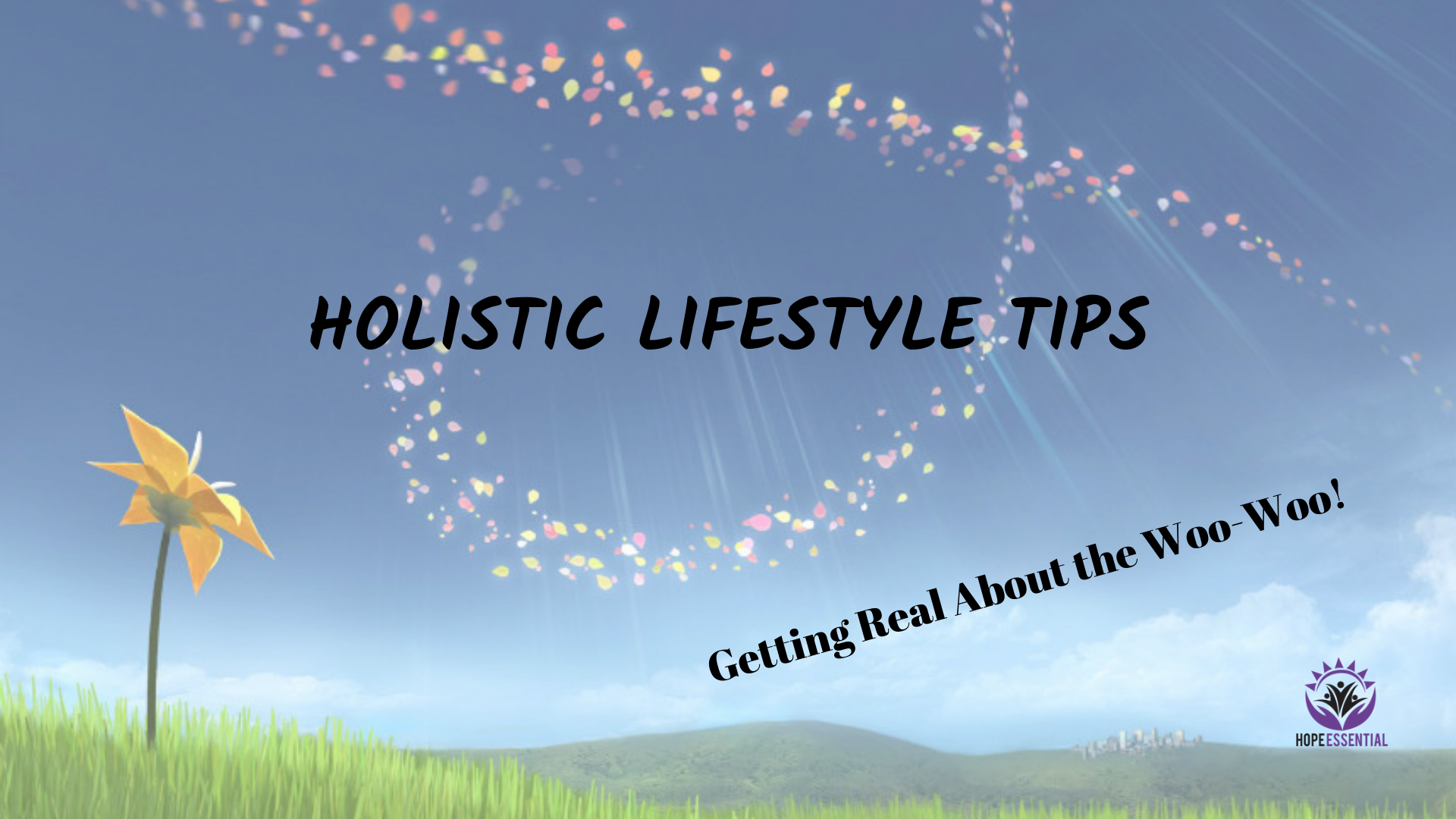 Facebook Live Event!
Holistic Lifestyle Tips--Getting Real About the Woo-Woo!
Every Wednesday 9:00pm-9:10pm
THERE IS HOPE FOR A QUALITY OF LIFE AS YOU AGE, but the odds will be more in your favor, in my humble opinion, if you open your mind to a different, whole body approach instead of treating symptoms. I have embraced a holistic approach to wellness for over 25 years and would love to share what I've learned on my journey.
I am 62, genetically pre-disposed to diabetes, and yet I am not on ANY daily prescriptions or OTC
. Are you ready for positve change?!
SOMETHING NEW! I am now interviewing various holistic practitioners during the Facebook Live!! You won't want to miss this!
BALANCING BLOOD SUGAR, NATURALLY
Thurs., Nov. 5, 6:30pm-7:30pm EST


Zoom

workshop

Unbalanced blood sugar levels can lead to a multitude of health issues. Medications often come with the price of serious side effects. Discover how essential oils can help! You don't have to do this alone.

ESSENTIAL OILS MADE EASY
Thurs., Nov. 12, 7:00pm-8:00pm EST


Zoom

Workshop

I am so excited to announce we have a monthly online class for those who have sampled the oils, had a great experience and want to know more, or you know very little and are curious! Either way, if you are not already a doTERRA Wholesale Customer and would like to take advantage of this class, just email me for details. IF YOU RSVP BY TUES., 11/3, I'LL MAIL SAMPLES TO YOU FOR THIS INTERACTIVE CLASS!!
WELLNESS EDUCATION SERIES
Tuesdays, 7pm-8pm, EST


Zoom

Online Class

(A course for Hope Essential wholesale customers)

An 8-week continuing education series taught by seasoned oil users covering the following topics:

I Have Oils, Now What?

Nutrition and Supplements

Toxin Free Living

Oils for Every Age

Essential Skin Care

Stress, Sleep and Emotions

Women's Health and Hormones

Oils for Pain Management

INTRODUCTION TO ESSENTIAL OILS--Holiday Make & Take Fun!
Tue., November 17 6:00pm-7:00pm
Legendary Massage
117 Wexler St., Kingsport

We are so excited to host an IN PERSON essential oils workshop! (the meeting space is large enough to ensure social distancing.) If you've already had a great experience with essential oils and want to know more, or you know very little and are curious, come join us! You'll also have the option to make one or more hoiday gifts for $5 each! This is an interactive workshop, so come prepared to have FUN! Bring friends! *MUST RSVP BY MONDAY, 11/16, 8pm* Space is limited; reserve your spot now!
doTERRA BUSINESS MADE EASY
Thurs., November 19, 7pm-8pm


Zoom Workshop

If you are considering adding another stream of income, or maybe you're looking for purpose, or both. If you're open to a natural solutions lifestyle and you LOVE helping people, consider attending this online class to see if doTERRA might be a good fit for you. You do NOT have to be an existing wholesale customer to attend. NO pressure to make a decision about the products or business, just education so that you can make an informed decision. My team has created an amazing community of "oilers" and if you think this might be your tribe, check us out!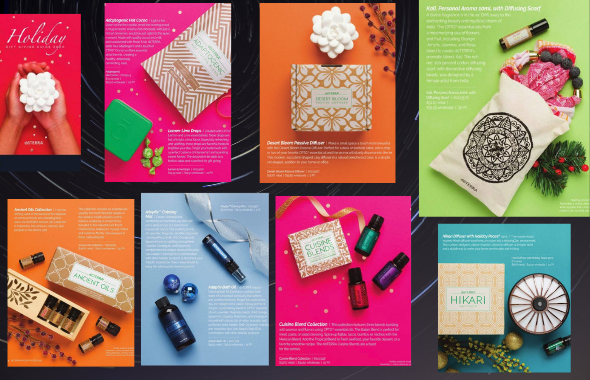 doTERRA Holiday Gifts Available in November
November 2 is when you can start your early Christmas shopping! Different dates for product availability! Put a reminder on your calendar to order asap--once sold out, that's it! And in the past, many products didn't last long.
Available November 2nd:
• Hikari Diffuser with Holiday Peace®
• Holiday Joy™
• Holiday Peace®
• Ancient Oils Collection (Myrrh, Frankincense, Galbanum, Hyssop, Cistus, and Common Myrtle)
• Desert Bloom Passive Diffuser
• Adaptogenic Hot Cocoa
• Lemon-Lime Drops
• Adaptiv™ Bath oil
• Together Blend
November 16th
•Kali, Personal Aroma 10 mL with Diffusing Scarf
December 1st
• Tinted Lip Gloss
• Cuisine Blend Collection (Mexican, Italian, and Tropical)
• Kintana, Personal Aroma
• Adaptiv™ Calming Mist
• dōTERRA Serenity® Linen Mist

SAVE 10% on Black Spruce

:

After strenuous activity, combine one to two drops of Black Spruce with Fractionated Coconut Oil and massage into the skin for soothing comfort; diffuse to help reduce stress; apply topically to the skin to help soothe minor irritations; inhale throughout the day to experience the refreshing aroma and to promote feelings of easy breathing.
FREE Product of the Month:

Litsea Essential Oil

: Diffuse to create an atmosphere with fresh, bright energy; use to flavor meat dishes and other entrées; combine with a carrier oil and massage your muscles after a hard workout or tiring day. add a drop to your facial cleanser or moisturizer for a sweet, uplifting scent and to reduce the appearance of blemishes. Free, when you place a LRP order of 125pv before the Nov. 15!
SHOP AND/OR JOIN OUR TRIBE

Ready to get started on YOUR wellness journey with your own essential oils? A wholesale account with doTERRA gives you 25% off everything, additional education, team-exclusive giveaways and promotions, a welcome packet of goodies, and access to our Customer Support Facebook group: a community of like-minded people who support and learn from one another! To become a part of our tribe, click on the button below and choose "Become a Member" at the top of the page and follow the prompts. I'll get notified when you do, and then I'll hook you up with some welcome goodies and resources!
Medical/Health Disclaimer—By law, I am required to say: This information is not intended to cure, diagnose, prevent or treat medical conditions, nor is it a substitute for the product user's guide. Please consult with a physician before beginning this or any other new health care program. These statements have not been evaluated by the FDA and are for informational purposes only.
© 2020 Hope Essential, LLC