Newsletters
Happy Mother's Day!

This is the one day of the year reserved to spoil the women who are moms, or who play that role in someone's life (of course we know it should happen more than one day out of 365, right?!) Who are you going to spoil on Mother's Day?

Enter my raffle below by sharing your favorite thing about your mom or about being a mom. And b

e sure and "like" my

Facebook business page

to ensure that you'll get all of the updates!
IS PERFECTIONISM HOLDING YOU BACK?

I fall so short of being a perfectionist that I call myself a "wannabe perfectionist." Can you relate?
PEANUT BUTTER WILD ORANGE BANANA SUSHI

Ingredients
1 banana; Natural peanut butter;Dark chocolate chips;Shredded coconut;Flaked sea salt (finishing salt);1 drop Wild Orange oil

With a spoon, spread peanut butter over top half of banana. Sprinkle sea salt and then coconut.
Melt small amount of chocolate chips in microwave, stirring occasionally until glossy.
Put one drop of Wild Orange oil into chocolate, stirring to mix. With a spoon, drizzle chocolate over banana.

To finish: Place bananas in freezer and freeze for about an hour. Transfer sushi to serving platter and slice, removing pointed ends.

Tip: When serving, make available pairs of chopsticks and little dishes of "soy sauce" and other sushi "condiments," such as chocolate, caramel, almond butter, raw sugar, chia seeds, raw honey, and so on.

Recipes for Raspberry Lime & Dark Chocolate Chia Cardamom Sushi at

doterra.com
BLOOD SUGAR LEVELS AND ESSENTIAL OILS

LEMON ESSENTIAL OIL DOES SO MUCH MORE THAN TASTE GREAT!

Lemon is actually what helped me kick the diet coke habit. I had tried the lemon flavored bottle water, but it tasted lame and I don't like the waste of bottled water. Or the cost! And not knowing exactly what is creating the lemon flavor--it certainly can't be as pure and therapeutic as doTERRA CPTG Lemon Essential Oil. You can learn more about Lemon Essential Oil here.
Healthy Gut Support, Naturally

Many of you know that I am passionate about the subject of diabetes--whether it's education on prevention or how to manage or even reverse Type 2. The support/resource Facebook group for people dealing with an autoimmune disease, in particular pre-diabetes,Type 2, or for anyone interested in learning more about prevention is up and running! Be sure and

join

my business page and ask to be added to this group, or share the information with someone you think might benefit. There is HOPE! And you don't have to make the journey to better health alone.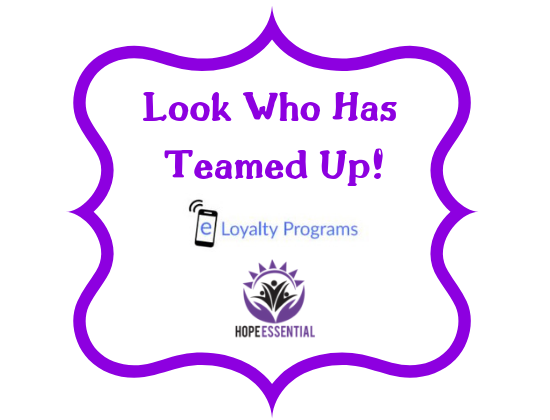 Join the eLoyalty Program!
Now you can save money and earn free stuff just by joining the e Loyalty Program! And to show my appreciation for those willing to give it a try, the first 10 who join will get a custom inhaler! Hint: just coming to one of my workshops, attending an online class or meeting with me for a wellness consultation will earn you a "punch" on your card! I LOVE saving money, don't you?
UPCOMING EVENTS FOR HOPE ESSENTIAL
DROP-IN WEDNESDAYS!
Every Wednesday, 2-4pm
Open Doors Coffee House
101 E. 8th Ave., JC

Do you have questions about essential oils but have a difficult time making it to a class? This is a great opportunity to just drop in and ask your questions! Awesome coffee house with $1.00 coffee for us seniors--yay! A wonderful menu and the friendliest staff. Can't wait to share a cup and some knowledge about how essential oils can support you toward wellness!
SOMETHING NEW: on the third Wednesday of each month, we're doing MAKE & TAKE ROLLER BOTTLE BLENDS at the coffeehouse! Limited seating, so be sure and RSVP. May 15 is the first one--so excited!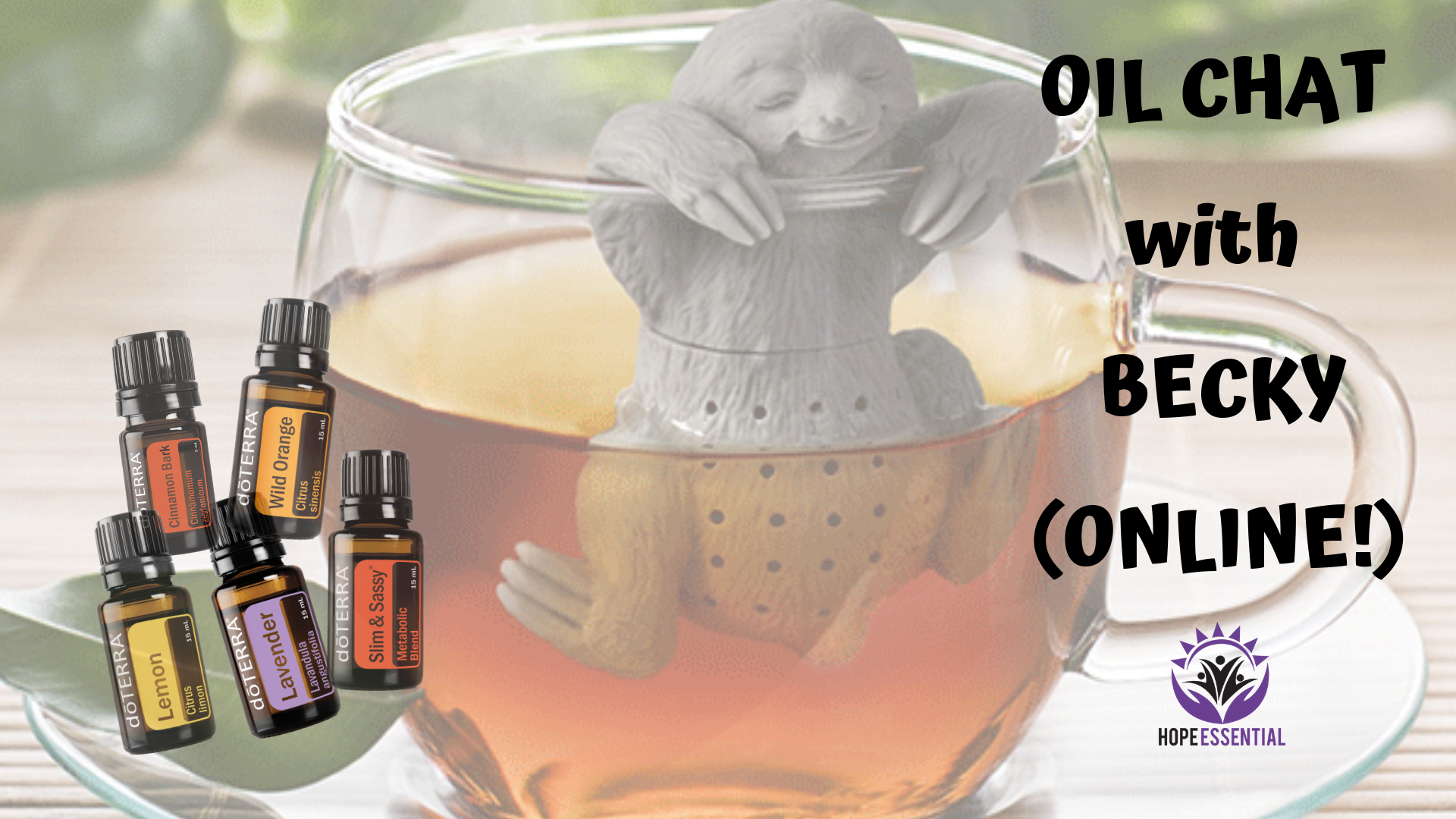 SOMETHING NEW!
Oil Chat with Becky (Online!)
Thursday, May 16 8:30pm
Grab your favorite beverage (maybe decaf since it's after dinner?!) and join us for a fun, casual, brief educational training. We'll have a different topic each month, but will leave plenty of time at the end for questions, sharing tips and getting to know one another. All levels of "oilers" welcome!TOPIC FOR MAY: Why is it so important to limit the chemicals in the home?

PLEASE REGISTER IN ADVANCE WITH AN EMAIL BY CLICKING ON THE BUTTON BELOW TO RECEIVE THE INVITATION LINK. I can't wait to see everyone!
M & J CONSIGNMENT SALE
Fri., May 10, 9a-8p (I won't be there until 2pm)
Sat., May 11, 9a-3p
Holiday Inn-Johnson City
101 W. Springbrook Dr.

What a fun event! Save, save, save! So many great items on consiignment and lots of vendors! Be sure and stop by my table to enter a raffle for free stuff.

I'll be there on Friday, 2p-8pm, and Sat., 9am-3pm.

ESSENTIAL OIL MAKE & TAKE PARTY/MOOD MAKEOVER WORKSHOP


Sun., May 19 2pm-3pm; 3:15pm-4pm
Holiday Inn-Johnson City
101 W. Springbrook Dr.

Come for both events or pick just one!

DIY: We will have 4 different oil blend options available to make for $5 each - 1 for emotional support, 1 for physical support and 2 mystery blends! :-) Make as many as you like! The party is FREE!!!

Workshop: Do your emotions run your life? Come learn how essential oils can provide the balance you need and deserve to not just survive, but thrive!

AGING WELL CONF.--MAKING CHOICES THAT MATTER
Thurs., May 30, 8a-2:30p
Senior Services--Mem. Park Comm. Ctr.,
510 Bert St. Johnson City

Hope Essential will be at this important conference as will other great vendors! Come learn how to age with a QUALITY of life. THRIVE, instead of simply surviving.
Medical/Health Disclaimer—By law, I am required to say: This information is not intended to cure, diagnose, prevent or treat medical conditions, nor is it a substitute for the product user's guide. Please consult with a physician before beginning this or any other new health care program. These statements have not been evaluated by the FDA and are for informational purposes only.
© 2019 Hope Essential, LLC