Newsletters
"HAPPY FATHER'S DAY" TO ALL DADS! My wish is that any male who plays a role in a chid's life, whether a coach, teacher, neighbor, etc., that they realize the powerful impact they can have on that child and the entire family and community. You're needed, appreciated and loved. The picture above was taken the day our dad adopted me and my brother. My dad was and always will be my hero. Who are you going to spoil on Father's Day?
Be sure and enter my raffle below by sharing your favorite thing about your dad, father-figure or about being a dad! And be sure and like my
Hope Essential, LLC
Facebook business page for information on how essential oils can help with other health concerns and also get updates on classes, events and giveaways!
DO YOU KNOW YOUR NUMBERS?

Knowledge is power. Burying your head in the sand promotes a sense of being a victim.
FemCity Johnson City Collective Event


Thurs., June 20, 11:30-1
Rock's Wood Fired Pizza
3119 Bristol Hwy., Johnson City

ARE YOU A FEMAILE BUSINESS OWNER?

FemCity is a place for women in business to come together in support of each other. And it's happening right here, in our own community. I am honored to co-lead this new group and invite you to be a part of it!
BLOOD SUGAR LEVELS AND ESSENTIAL OILS

ZENDOCRINE DETOXIFICATION BLEND

supports the body's natural ability to rid itself of unwanted substances.* It also s

upports healthy liver function* and is p

urifying and detoxifying to the body's systems* Super important for people with blood sugar balance issues.

You can learn more about Zendocrine Detoxification Blend here.
UPCOMING EVENTS FOR HOPE ESSENTIAL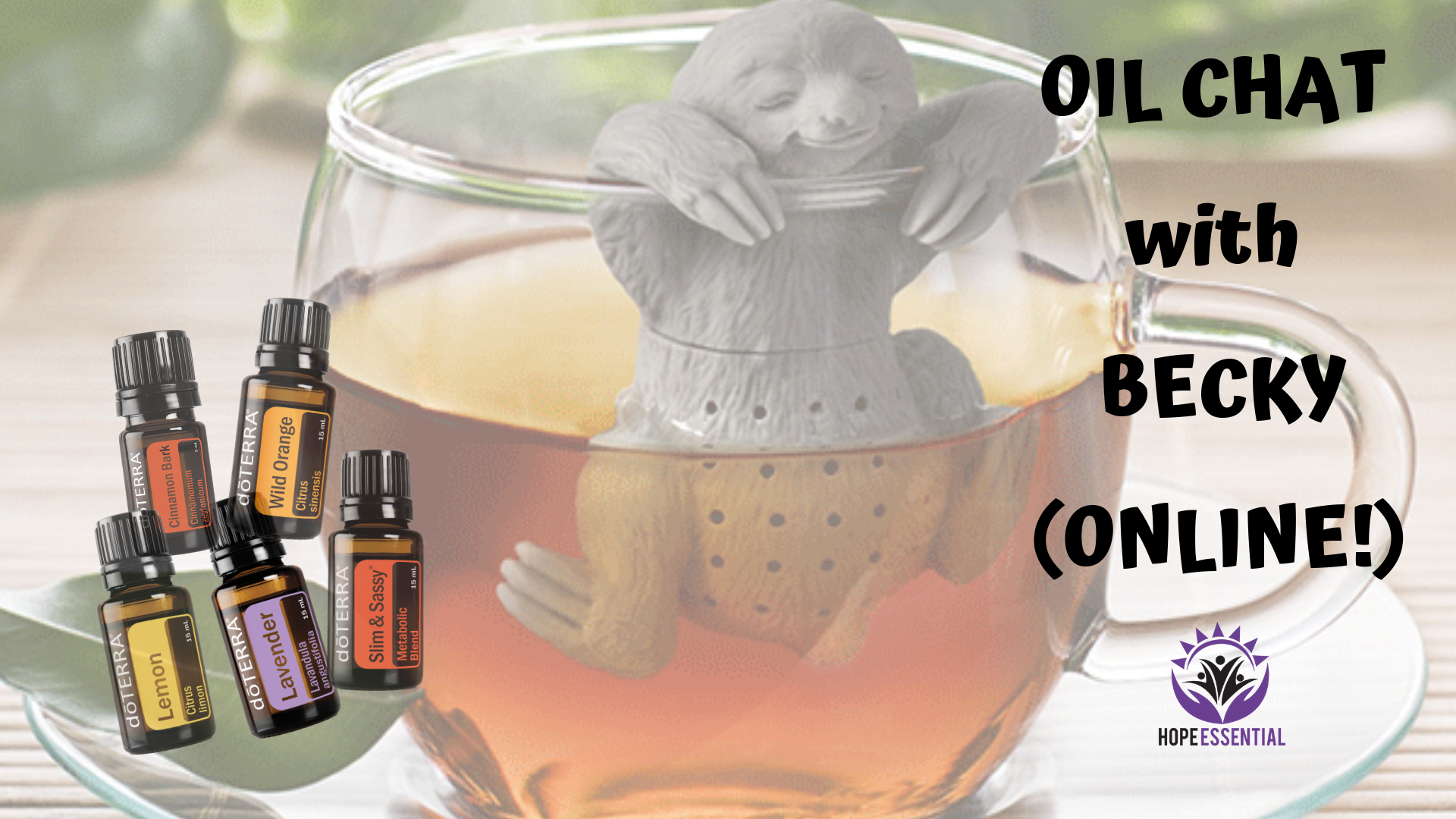 SOMETHING NEW!
Oil Chat with Becky (Online!)
Thurs., June 13 8:30pm
Grab your favorite beverage (maybe decaf since it's after dinner?!) and join us for a fun, casual, brief educational training. We'll have a different topic each month, but will leave plenty of time at the end for questions, sharing tips and getting to know one another. All levels of "oilers" welcome!TOPIC FOR JUNE: How does self-directed care save you money?
PLEASE REGISTER IN ADVANCE WITH AN EMAIL BY CLICKING ON THE BUTTON BELOW TO RECEIVE THE INVITATION LINK. I can't wait to see everyone!
ESSENTIAL OIL MAKE & TAKE PARTY
Tues., June 11 6:30pm
Holiday Inn-Johnson City
101 W. Springbrook Dr.

Take home one or more of our fun, easy and miracle-in-a-bottle projects!
YES, We have an oil for that!
We will have 4 different oil blend options available to make for $5 each - 1 for emotional support, 1 for physical support and 2 mystery blends! :-) Make as many as you like!

The party is FREE!!! Bring friends!

HEALTH & WELLNESS FAIR
Tues., June 18 9a-11a
Kingsport Renaissance Center
1200 E. Center St.. 1st floor, Kingsport

Come join us for a day of Wellness. Blood Pressure Checks, Balance Screening sponsored by Encompass Health Rehabilitation Hospital of Kingsport, Blood Sugar Checks and more! Lots of great vendors!
MAKE & TAKE WEDNESDAY
Wed., June 19 2p-4p
Open Doors Coffeehouse
101 E. 8th Ave., Johnson CIty


Something new!

Let's have some fun! Every third Wednesday, join me for a great cup of coffee or tea and DIY fun! Learn about essential oils and make something to take home with you! Must RSVP due to limited seating. $5 per make & take to cover supplies.

BRAIN HEALTH--HOW ESSENTIAL OILS CAN HELP
Thurs., June 27 2p-4p
Kingsport Renaissance Center
1200 E. Center St.. 1st floor, Kingsport

Come learn how essential oils can support brain health and so much more!
Petal Diffuser
New look and features! For the same price!!!!

The doTERRA Petal Diffuser is a small, user friendly diffuser that delivers aromatic benefits to your family and home. It has a relaxing mist and soft white ambient light, making it ideal for nighttime diffusion, and can cover up to 330 square feet. The Petal Diffuser now has three time settings-2 and 6 hours continuous and 12 hour intermittent, allowing you to customize the release of essential oils into the air.
doTERRA JUNE PROMOTIONS
SAVE 15% on On Guard Cleaner Concentrate all month long (non-toxic/biodegradable, this blend is perfect for cleaning hard surfaces in the kitchen, bathroom, or any room, leaving behind a clean and invigorating scent.)

FREE Product of the Month

:

Summer Savory

,

when you place an LRP order of 125PV before the 15th (this oil has a warm, herbaceous aroma similar to Oregano and Thyme!)

3 Oils FREE when you place an order of 200PV the month of June! (Aroma Touch--helps to lessen tension, Balance--may help ease anxious feelings, and Past Tense--helps ease head tension, stressful feelings
Available while supplies last: Father's Day kit--aroma clip diffuser with Island Mint Blend; 20% off the Daily Habits Kit!
Medical/Health Disclaimer—By law, I am required to say: This information is not intended to cure, diagnose, prevent or treat medical conditions, nor is it a substitute for the product user's guide. Please consult with a physician before beginning this or any other new health care program. These statements have not been evaluated by the FDA and are for informational purposes only.
© 2019 Hope Essential, LLC