Newsletters
ON YOUR MARK, GET SET, GO!
For many, August signals the end of summer and the beginning of a new school year. Clothes shopping, getting school supplies, starting a new schedule, homework... The list gets pretty long. This all screams "stress." You need to stay healthy to take care of everyone else, and you need your kids healthy for better attendance in the classroom. Aside from getting enough sleep and eating healthy, boost your family's immune system with the essential oil blend On Guard. See below all they ways you can make it a part of your daily routine.
And even if you don't have school-age children, you still have school zones to consider, so to avoid the additional stress of a very expensive ticket, be sure and allow extra time for your commute!
Be sure and enter my raffle below by sharing your favorite summer vacation memory! And like my
Hope Essential, LLC
Facebook business page for information on how essential oils can help with other health concerns and also get updates on classes, events and giveaways!
Holistic Practitioner Spotlight
KIMBERLY D LILLEY, NP
Advocate Integrated Medicine

I am a family nurse practitioner, board certified by the American Association of Nurse Practitioners and currently licensed to practice in the state of Tennessee.

At Advocate Integrated Medicine (AIM) in Johnson City, Tennessee, patients receive personalized and compassionate care for a range of medical issues, including arthritis, degenerative joint disease, inflammatory joints, neuropathy, and many other musculoskeletal issues.
Holistic Practitioner Spotlight
DR. TIM DUNNE, DC
Advocate Integrated Medicine

A highly trained and compassionate chiropractor, I have more than 25 years of experience serving men, women, and children.

Advocate Integrated Medicine (AIM) incorporates a "team approach" whereby a patient's assessment is reviewed with a team of providers and a comprehensive care plan is developed and implemented.
FUN RECIPE USING ON GUARD--
YOU WON'T MISS THE ARTIFICAL SWEETENERS!
BLOOD SUGAR LEVELS AND ESSENTIAL OILS

GIVE YOUR KIDNEYS A BREAK! Juniper Berry Essential Oil has been found to help support your kidneys which are over-worked when your blood sugar levels remain out of control for long periods of time. ALWAYS consult with your doctor before using the oils--the positive effects may require a change in the dose of one or more medications. Essential oils are natural, so your body knows what to do with them! You can learn more about these oils here.
UPCOMING EVENTS FOR HOPE ESSENTIAL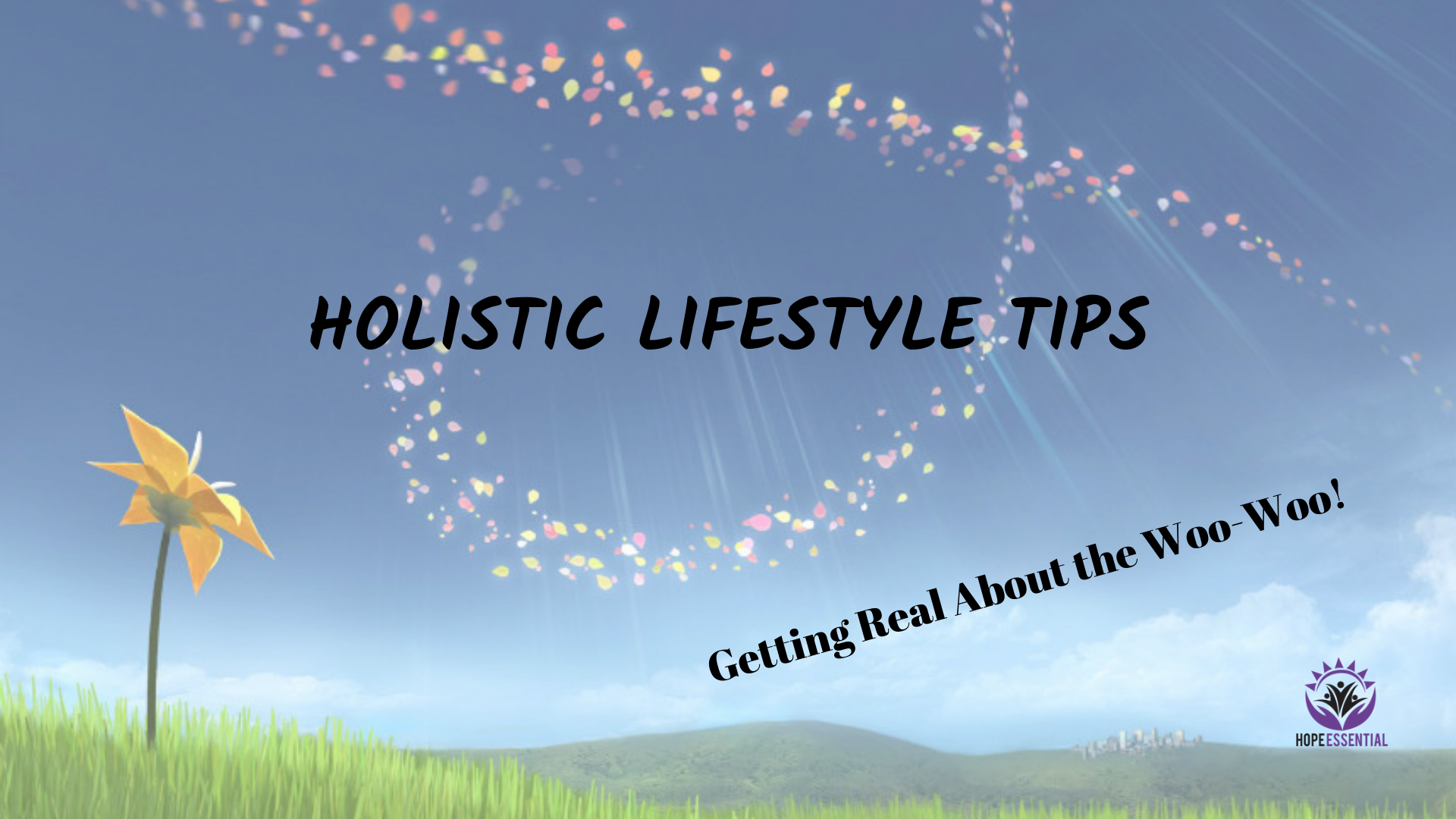 SOMETHING NEW! Facebook Live Event!
Holistic Lifestyle Tips--Getting Real About the Woo-Woo!
Every Wednesday 9:00pm-9:10pm
THERE IS HOPE FOR A QUALITY OF LIFE AS YOU AGE, but only if you open your mind to a different, whole body approach instead of treating symptoms. I have embraced a holistic approach to wellness for over 20 years and would love to share what I've learned on my journey. Are you ready?!
FemCity Johnson City Collective Event
Tues., August 20, 11:30-1
Rock's Wood Fired Pizza
3119 Bristol Hwy., Johnson City

ARE YOU A FEMAILE BUSINESS OWNER IN THE TRI-CITIES?
FemCity is a place for women in business to come together in support of each other. And it's happening right here, in our own community. I am honored to co-lead this new group and invite you to be a part of it!
100+ WOMEN WHO CARE BIG GIVE EVENT
Thur., August 8 5:30pm
Holiday Inn Johnson City
101 W. Springbrook Dr., JC

You are invited to join our giving circle, an incredible group of women who truly care about our Tri-Cities community.

100 women (or teams) x $100 every quarter = $10,000 for a local nonprofit every 3 months!

doTERRA MAKE & TAKE PARTY
(NEW LOCATION FOR THE SUMMER!)
Tues., August 20 6:30pm
Panera Bread
3140 Peoples St., JC

You are invited to our MAKE AND TAKE ESSENTIAL OIL PARTY!
+Take home one or more of our fun, easy and miracle-in-a-bottle projects!
+YES, We have an oil for that!
+We will have 4 different oil blend options available to make for $5 each. Make as many as you like!
+The party is FREE!!! Bring friends! SEE YOU THERE!
BRAIN HEALTH
Thurs., August 22 2p-4p
Kingsport Renaissance Center
1200 E. Center St.. 1st floor, Kingsport

Free program for seniors. We gather to share information and support one another!

HOLISTIC HEALTH DAY
Sat., August 24 11am
Bristol Train Station
101 M.L.K. Jr Blvd, Bristol, VA

Come learn about holistic health! More details to follow soon.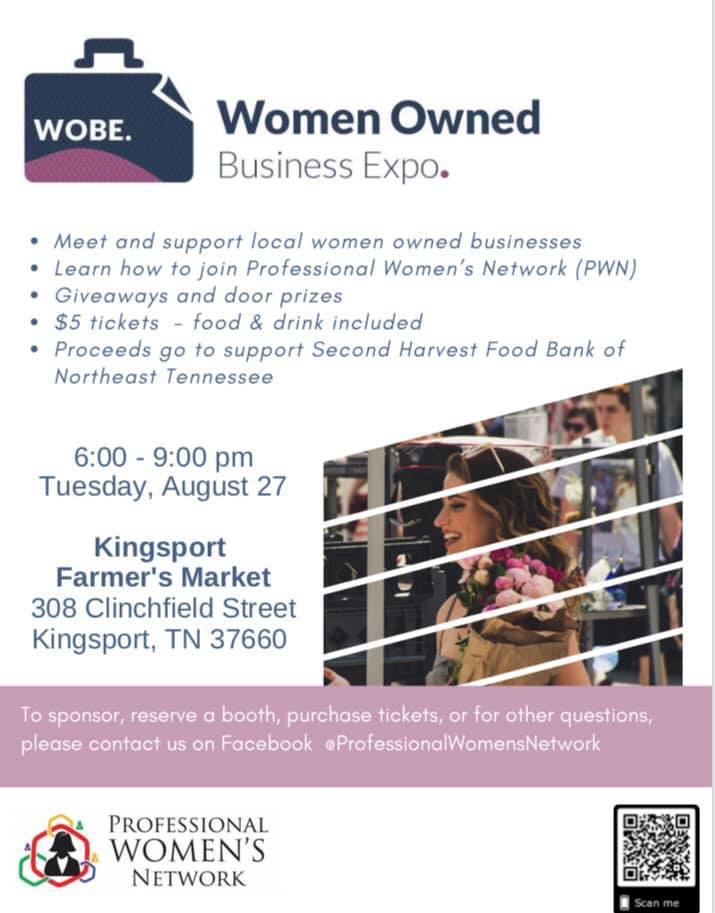 Please make plans to support your local women owned businesses! Lots of door prizes!!
Proceeds will benefit Second Harvest Food Bank!
doTERRA AUGUST PROMOTIONS
SAVE 10% on

Cedarwood Essential Oil

all month long. A must-have oil if you're challenged with "racing brain" or in need of grounding.)

FREE Product of the Month:

Laurel Leaf Essential Oil

when you place an LRP order of 125PV before the 15th

(this oil promotes confidence and courage, clear thinking and concentration.)

Limited time only:

Citrus Bliss Natural Deodorant

features a proprietary blend of essential oils combined with baking soda to actively protect against odor, as well as tapioca to absorb moisture for long-lasting freshness.

Limited time only:

Brevi® Walnut Diffuser and Harvest Spice® Blend

(cassia, bark, clove, nutmeg. cinnamo cedarwood and eucalyptus.

)

You can buy these products together as a kit or Harvest Spice separately.
"Precious Petals Promo" extended for Wellness Advocates: contact me for details on how to earn free oils!
Medical/Health Disclaimer—By law, I am required to say: This information is not intended to cure, diagnose, prevent or treat medical conditions, nor is it a substitute for the product user's guide. Please consult with a physician before beginning this or any other new health care program. These statements have not been evaluated by the FDA and are for informational purposes only.
© 2019 Hope Essential, LLC