Newsletters
Happy Easter/April Fools Day: Whether you're celebrating the religious holiday of Easter, just having fun with Easter traditions or performing harmless pranks
in honor of April Fool's Day (not a fan of pranks, but that's just me...) I hope you're safe and enjoying the company of loved ones. As a kid, I had a love/hate relationship with searching for my Easter basket that had been hidden by the Easter bunny--fun searching, but afraid I wouldn't find it! What's your favorite Easter tradition?
April—Stress Awareness Month
Some stress is healthy, but too often we exist in a constant state of stress. This damages the body in so many ways. If you prefer natural solutions to combating stress, be sure and like my Facebook business page for information on how essential oils can help with stress and other health concerns, and also get updates on classes, events and giveaways!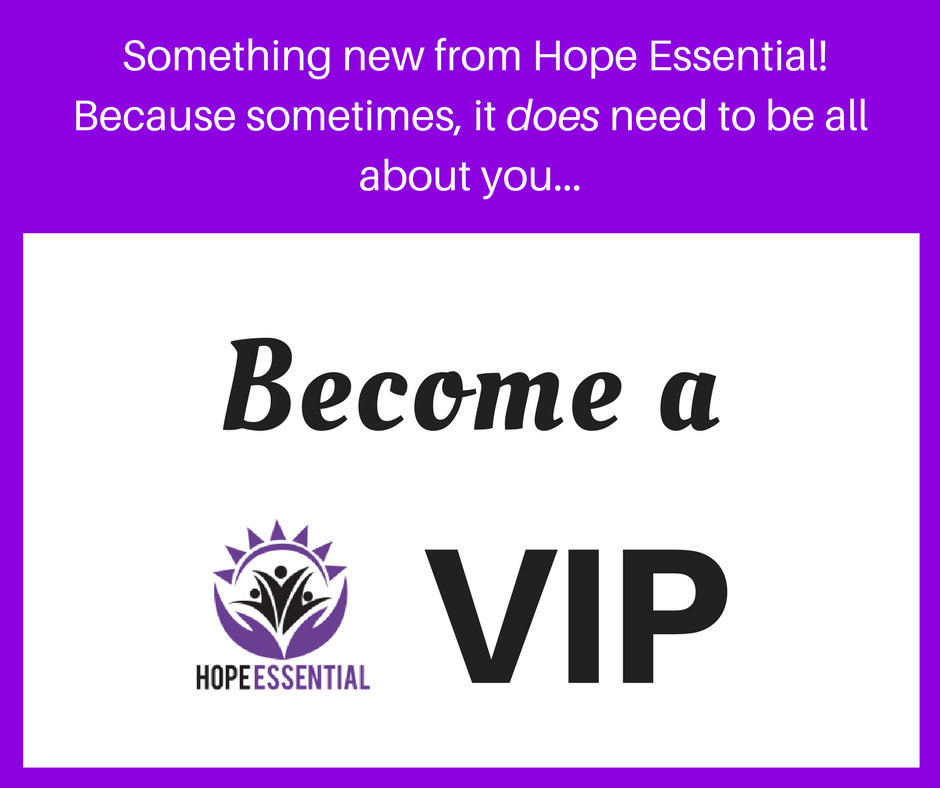 Hope Essential VIP Consultation Package
+Do you have a specific health concern that you'd like to address one-on-one?
+Are you committed to a natural solutions lifestyle and want to learn as much as possible, as quickly as possible?
+Does your crazy schedule make it difficult to attend classes, but you'd like to know more about these amazing oils
?
If the answer is "Yes!" to any of these questions, then this opportunity is perfect for you!
UPCOMING EVENTS FOR HOPE ESSENTIAL
DROP-IN WEDNESDAYS!
Every Wednesday, 2-4pm
Open Doors Coffee House
101 E. 8th Ave., JC

Do you have questions about essential oils but have a difficult time making it to a class? This is a great opportunity to just drop in and ask your questions! Awesome coffee house with $1.00 coffee for us seniors--yay! A wonderful menu and the friendliest staff. Can't wait to share a cup and some knowledge about how essential oils can support you toward wellness!
Tues., April 3 5:30pm
DISCOVER THE POWER OF DOTERRA ESSENTIAL OILS
Greene County Title Co.
518 Tusculum Blvd., Greeneville

Are you open to natural solutions? Do you have concerns about all of the toxins/chemicals in cleaners, makeup, skin care, our water and air? Do you feel like you don't have choices when it comes to your health? If you answered "yes" to any of these questions, make plans to join us and learn how doTERRA Essential Oils can help you on your journey to natural wellness.

Sat., April 7 10am
NE TN & SW VA LIGHT THE WAY WALK
TVA Credit Union Ballpark
111 Legion St., JC

Take Steps to support those in our communities living with Alzheimer's disease.

Light the Way WALK is a Saturday morning filled with Celebration! Click on the button below for more details.

Sat., April 14 2pm
MOOD BUSTERS: How Essential Oils Can Help You Take Back Control of Your Emotions/Make & Take Roller Bottle Blend

Yoga Sudha Studio
151 E. Mountcastle Dr., JC

Do your emotions run your life? Are you settling for just feeling "fine" and sleepwalking through your day? Come learn how essential oils can provide balance. You'll be making your own custom roller bottle blend to take home!
Thurs., April 19, 6pm
ESSENTIAL OILS FOR HEALTHY SKIN-Make & Take Sugar Scrub
The Offices of Classic Title Company
806 E Jackson Blvd #1, Jonesborough

The average woman puts over 200 chemicals on/in her body! Come learn how natural solutions can give you beautiful, healthy skin. Make a sugar scrub to take home! $3 if you bring your own glass jar, $5 for apothecary jar

Fri., April 20, 9a-12p
JONESBOROUGH SENIOR CENTER SPRING EXPO & HEALTH FAIR
Jonesborough Senior Center
307 E. Main St., Jonesborough

OPEN TO THE PUBLIC! 40+ VENDORS, DOOR PRIZES, HEALTH SCREEENINGS!

Be sure and stop by the Hope Essential-doTERRA Essential Oils table to enter a raffle for a prize! Visit the Jonesborough Senior Center website for more details.

Sun., April 22 1pm-5pm
SPRING VENDOR MARKET
Carnegie Hotel
1216 W. State of Franklin Rd., JC

Mark your calendars--you won't want to miss this event! Great gift ideas for Mother's Day. Over 25 vendors on hand offering boutique clothing, handmade arts/crafts, antiques & MORE!! Free admission for all! Be sure and stop by the Hope Essential table and enter a raffle for a free prize!
Thurs., April 26 6pm
ESSENTIAL OILS & BRAIN HEALTH/
ALZHEIMER'S FUNDRAISER-Spare Change Collection!

Come learn how essential oils can support brain health AND support a wonderful cause by bringing your spare change collected during the month. It can be in a jar, baggie, box--every little bit helps in the fight against Alzheimer's.

Fri., April 27 9am
COOKING WITH ESSENTIAL OILS
Jonesborough Senior Ctr
307 E Main St, Jonesborough

If you're a member of the Jonesborough Senior Center, be sure and make plans to attend this class! Learn the benefits of cooking with essential oils. Food/drinks to sample! $5 for supplies
SPIRITUAL WELLNESS: Who Knew Waiting Could Be Purposeful?

The Impatient Woman's Guide to God's Timing. I am so guilty of impatience. And thinking I'm in control...
Medical/Health Disclaimer—By law, I am required to say: This information is not intended to cure, diagnose, prevent or treat medical conditions, nor is it a substitute for the product user's guide. Please consult with a physician before beginning this or any other new health care program. These statements have not been evaluated by the FDA and are for informational purposes only.
© 2018 Hope Essential, LLC